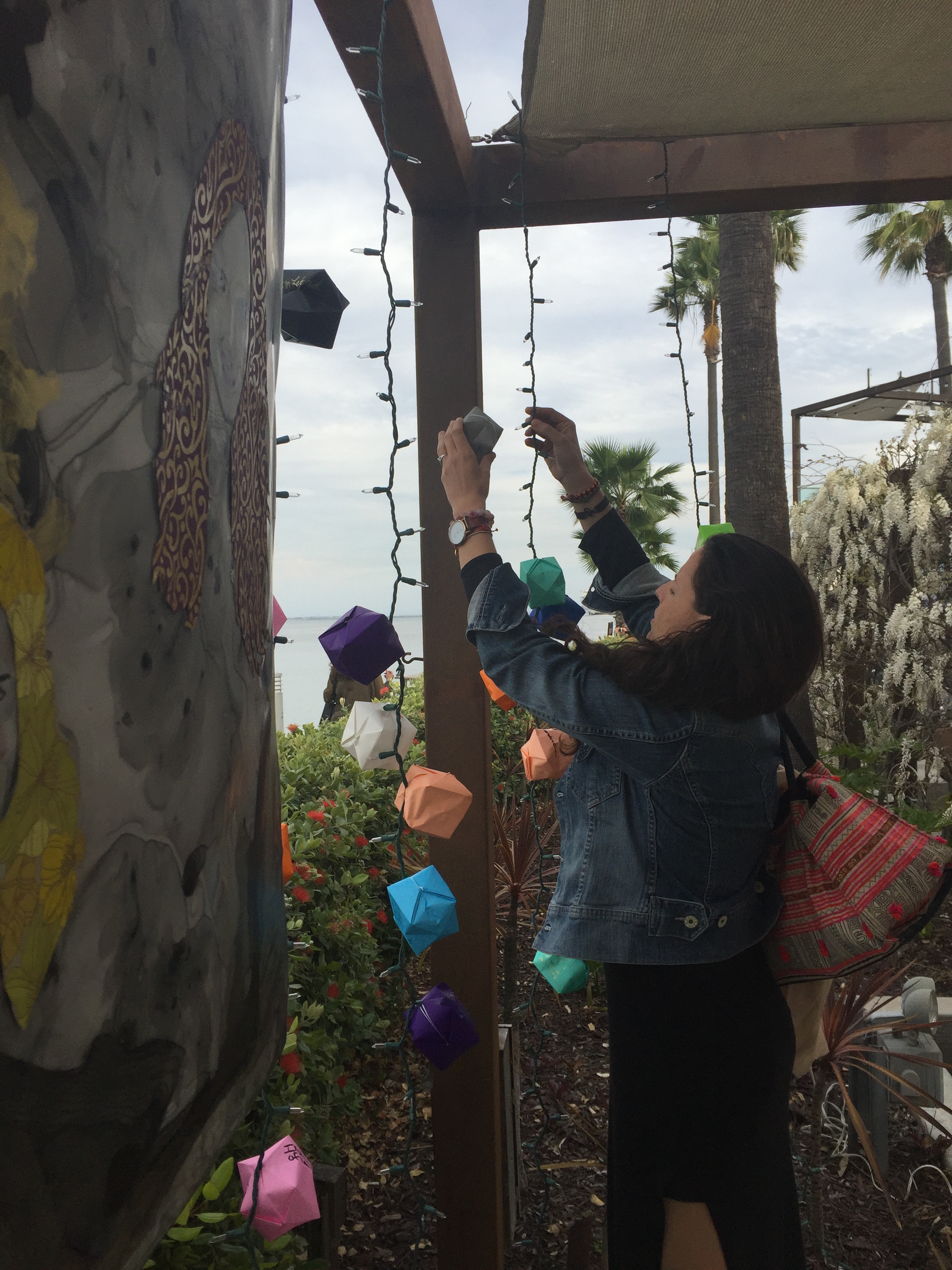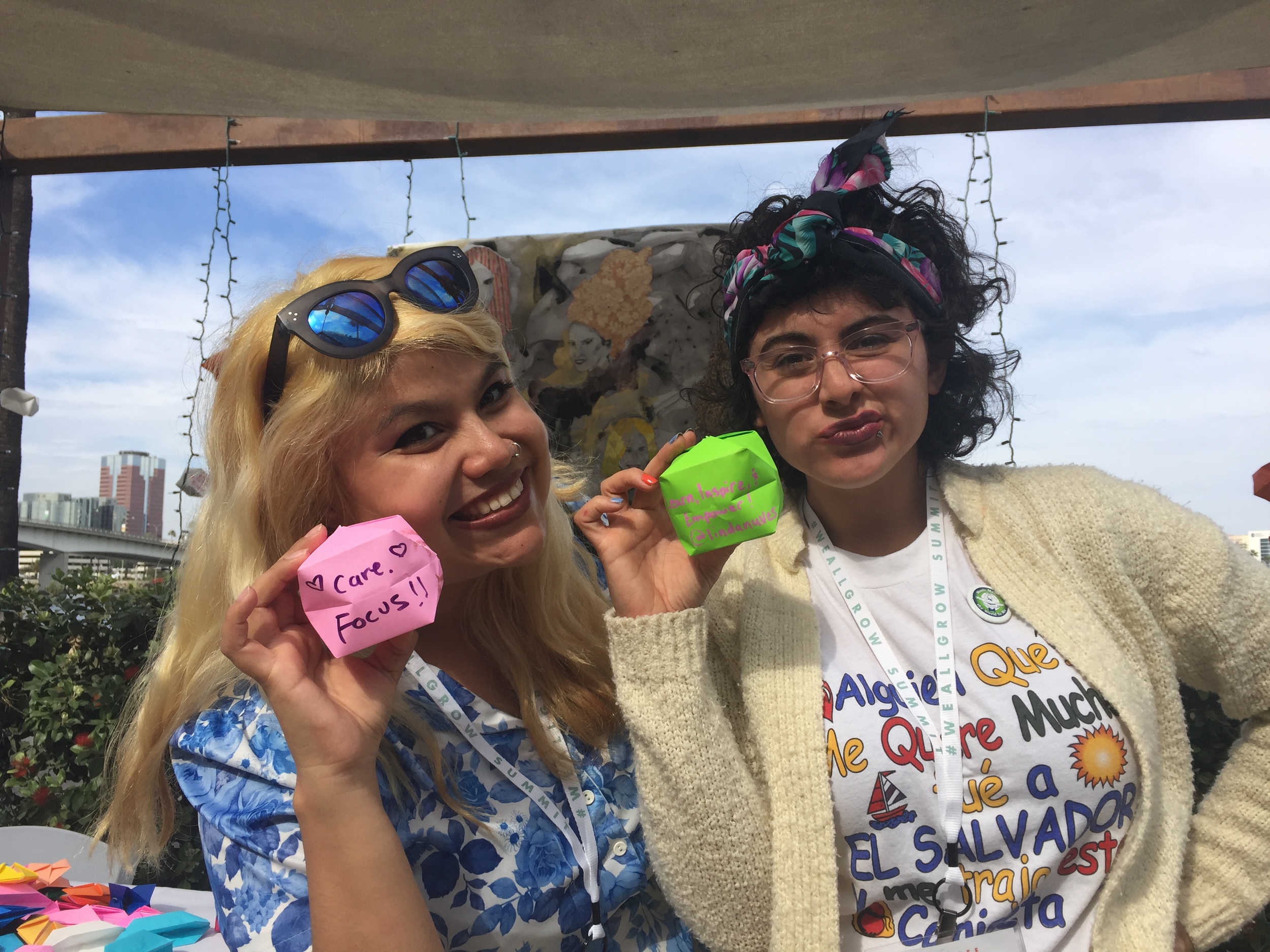 We all grow piece, HOLA USA
This installation was done in Long Beach, CA at Hotel Maya during the annual WE ALL GROW SUMMIT 2016, which connects latina bloggers from around the world in an inspiring and powerful conference. The artist was sponsored by HOLA MAGAZINE USA. See article here .
The piece was a participatory installation, where the artist folded 400 origami globes of different colors and invited the attendees to think about an affirmation or a wish they expect to gain from the conference and write it down onto the globe. The attendee's then blew their inspiration into the globe and hung them into lights. For the duration of the day, attendees wrote and blew their wishes and inspirations into the globe. At night, these dreams and aspirations were lit up for all to see. The 2D piece in the middle was a collage inspired by the main speakers at the conference.
Video to come.