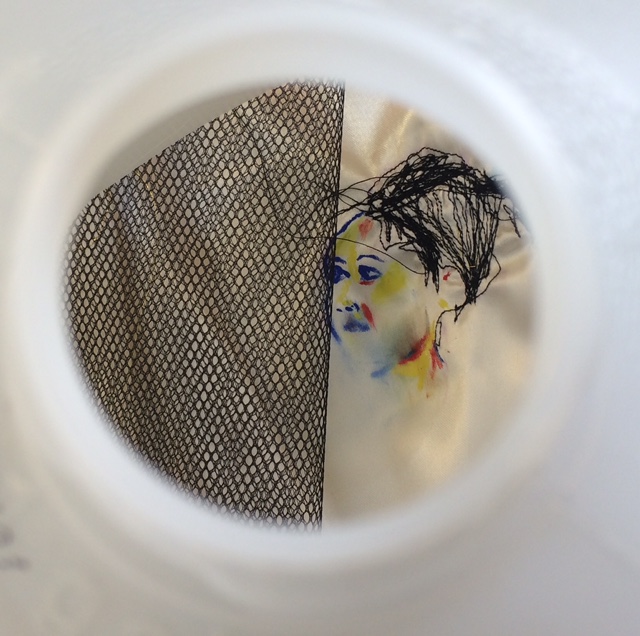 "Crossing I", detail.
The water jug series was inspired by the fact that immigrants crossing the border have to carry their own water in order to survive the high temperatures of the dessert.
Each canvas represents one family and each member of the family is represented by one water jug. Using embroidery and watercolor, and clothing donated by the immigrants, the artist brings to life an experience that marked their journey while crossing the border.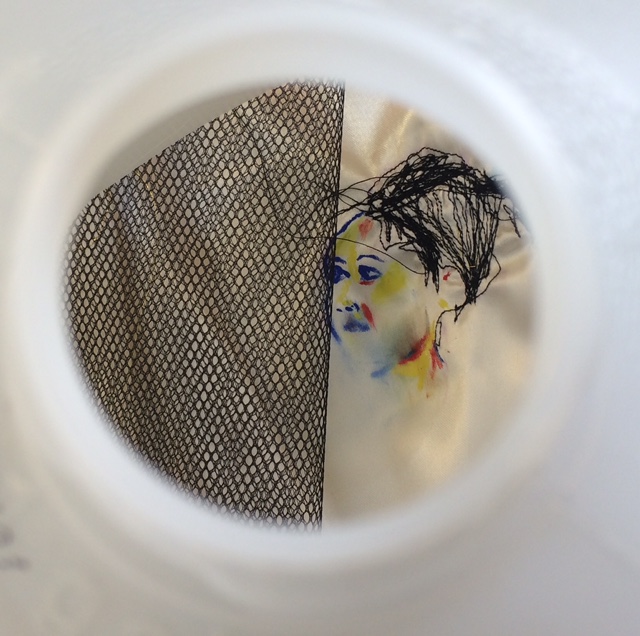 "the other side"
Embroidery and watercolor